I once heard well-known financial advisor Dave Ramsey on a podcast say something along the lines of "Umbrella insurance is one of the best purchases you can make in insurance."
Now, I'll be the first to tell you that you shouldn't always run to a financial advisor or a lawyer when needing insurance advice. However, Dave is spot on when it comes to umbrella insurance! If you don't believe me when it comes to Dave's love for umbrella insurance, then see for yourself.. https://www.daveramsey.com/blog/what-is-umbrella-insurance. He has a whole page on his website dedicated to it!
To start, you might be asking what is umbrella insurance?
Well, to understand that you must first understand what liability insurance is. If you have an auto insurance policy, then your liability protection is what's listed as your "Bodily Injury" and "Property Damage" on your policy. On a homeowners policy, you will usually just see the phrase "Liability Limit".
In this example, your home and auto insurance would be considered your underlying policies if you decide to purchase an umbrella policy. So to put it simply, an umbrella is extra liability protection that covers you when the liability limits on your underlying policies have been reached.
So Why would you need an umbrella policy and when would it come into play?
Check out what one of our carrier's has to say about that. https://www.allstate.com/tr/personal-umbrella-policy/whats-umbrella-insurance.aspx
At DeKalb County Insurance, Inc., we love discussing umbrella policies! Consider an umbrella policy by calculating how much you have in assets and compare that to how much liability protection you have on your insurance policies. If you need to build a bigger wall of liability protection, then be sure to call us to discuss an umbrella policy today!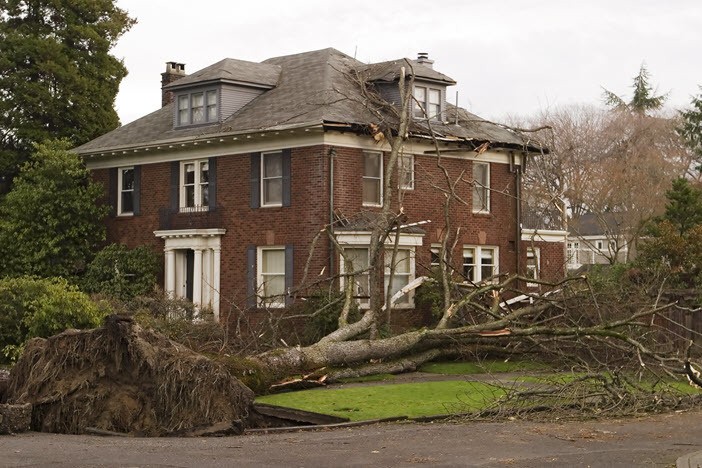 After a long, dreary day of storms and high winds, you come home to find your neighbor's tree has fallen sideways onto your house. Many people always wonder what they should do. Do you notify your neighbor first and tell him to file a claim on his insurance? That's not always the correct course of action.
To begin, you always want to prevent any further damage from happening to your house. So in this situation, our first recommendation is to tarp the damaged portion of your roof if able. If it is a ginormous tree, it might be best to call your local roofing professional for assistance.
Secondly, you will need to contact your insurance company for advice on how to proceed.. In most cases, your own homeowners insurance will be the one handling this claim even though it was your neighbor's tree. Please note, there are special circumstances that could come in to play. If the tree was dead and you have previously notified your neighbor to cut the tree down, then the situation would be different.
Claims like this happen almost every single day. So when you're in doubt, call you local independent insurance agent!
DeKalb County Insurance, Inc.
307 N Public Square
Smithville, TN 37166
(615) 597-0660
https://dekalbinsurance.net